Wow! That's What I Call The 90s
Wow! That's What I Call The 90s
A live musical tribute to the glorious decade that was the 1990s
Everyone knows it was the greatest decade EVER, so why not let 'Wow! That's What I Call The 90s' take you back?!

Back to a purer time where distractions were fewer, human connections were real and music ruled the landscape.

For a glorious evening, our magnificent seven piece band will take you on a nostalgic joyride through the sights and sounds of the 1990s, from Girl Power to the Gallaghers, Boybands to BritPop, and everything in between.

There's no better way to sample the sounds and relive the emotions of an untouchable time in music and culture, than with 'Wow! That's What I Call The 90s'.

A typical set list: -
DANCE MEDLEY (Rhythm Is A Dancer, Mr Vain, Horny, Groove Is In The Heart, Pump Up The Jam, No Limits)

ONE & ONLY

MADONNA MEDLEY (Vogue, Ray Of Light, Beautiful Stranger)

COMMON PEOPLE

PARKLIFE

TV MEDLEY (Friends, Men Behaving Badly, Red Dwarf, Fresh Prince)

MMMBOP

KEEP ON MOVIN

I WANT IT THAT WAY

CHER MEDLEY (Shoop Shoop Song, Believe)

ROBBIE MEDLEY (Let Me Entertain You, Angels)

ANYTHING FOR LOVE

GANGSTA'S PARADISE

NEVER EVER

C'EST LA VIE

MOVIE MEDLEY (Kiss From A Rose, Don't Wanna Miss A Thing, I Will Always Love You, My Heart Will Go On)

LOVE IS ALL AROUND

SPICE GIRLS MEDLEY (Wannabe, Who Do You Think You Are, 2 Become 1, Stop)

GUILTY MEDLEY (Macarena, Saturday Night, Cotton Eye Joe, Barbie Girl)

TRAGEDY

DISCO 2000

DON'T LOOK ANGER

BABY ONE MORE TIME

EVERYBODY

BACK FOR GOOD

Wow! That's What I Call The 90s
Tropic At Ruislip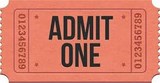 All information offered here is done so in good faith. Tropic at Ruislip is not responsible for the accuracy of any band or the exact line up or show/set that might happen on the night. Every effort will be made to describe shows accuratly but sometimes bands, or their sets, change at short notice.