Too Rex
Too Rex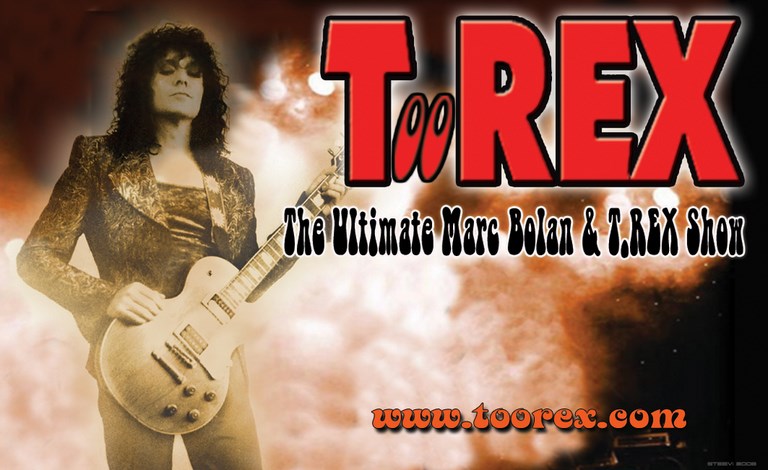 The Marc Bolan and T-REX stage show

TooREX (featuring the incredible Bobby T as Marc Bolan) bring back the Glam Rock era of the early seventies with a spell binding show that covers the whole of Marc Bolan's career from the early hippy period of Tyrannosaurus Rex to the megastar, chart topping days of T-Rex. Complete with full costume changes, glitter and more than a dash of star quality, TooREX come incredibly close to the real thing.

This full nostalgic concert includes some early singles such as "Deborah", "One Inch Rock" and "Ride A White Swan" to the big hits "Get It On",

"Telegram Sam", "Hot Love", "Metal Guru", "Jeepster" and "Children of the Revolution", to some of the fondly remembered album material.

The show also features a selection of T-Rex tracks such as ("I Love to Boogie", Cosmic Dancer" etc) that were featured in the Award winning box-office smash movie Billy Elliot!!

Marc Bolan look-alike vocalist Bobby T spent years in awe of his late hero, before he finally took to the stage to pay his own special tribute.

"It was a case of going from being a fan to fronting a band that recreates T-Rex as accurately as possible. I always wanted to do it, but it took some talented musical connections and friends to push me into it, and we've never looked back since." he added proudly.

With sell-out shows, and a Glam revival in full blossom, there's never been a better time to grab your spaceball-shoes and feather boas and relive the legend of Marc Bolan and T-Rex.

Tropic At Ruislip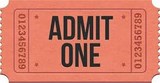 All information offered here is done so in good faith. Tropic at Ruislip is not responsible for the accuracy of any band or the exact line up or show/set that might happen on the night. Every effort will be made to describe shows accurately but sometimes bands, or their sets, change at short notice.