Make a reservation as a new customer
Book Here If you have never been to us before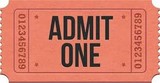 Complete the form towards the foot of this page the first time you book with us.



If for any reason you cannot get this form to work there is an a different one

here
We will then serve a little cookie on your computer that means next time you automatically get sent to a shorter form.
If for any reason the cookie does not work we will also tell you how to find the shorter form anyway. We just need to know a little more about you the first time you book.
You do not pay when you book.
You pay, in cash only, on entry to the music room.
If you have booked with us before and cannot remember how to find the
secret link
just use this one anyway and information on how to find the secret link will be in the confirmation page.
See you soon
.
If you are unsure how our booking system works you should find out by reading this page(Link opens new window)

To check gig prices and dates see this page(Link opens new window)
---
Any Special Notices Will Appear Immediatly Below
Gigs every Friday and occasional Sundays in Ruislip

Do not use this form to change an existing booking or to add more tickets
If you have booked already and are looking to

change

or

check

you booking use this form here
---