So True
So True - (Formerly Spandau Too) a tribute to Spandau Ballet
So True a tribute to Spandau Ballet.
100% Live. What You Hear Is What You Get.

We do not use any backing tracks in any of our performances. We play every note, sing every note and harmony.

So if you want to get a feel for how we sound, pop in some earphones. These tracks are not produced for radio edit, and therefore earphones will give you a more balanced flavour of a live rehearsal/performance without lots of band chat.

When it comes to concert, we want to make things as close to the original singles tracks as possible. We are not competing with other bands. We are reproducing the amazing Gary Kemp soundscape, live so you can transport yourself back to a time when Spandau Ballet were still touring.

That's why we spend so long to nail down each part. And it's why we only have the best people for drums, sax, keys, bass & lead guitar. So True is a passionate 7-piece band with 5 vocals, making it a full, rich, faithful production - without backing tracks, so it's just us.

And the result is a great show - but with a So True twist. Our treatment of the tracks is unique and that shines through in performance. You'll hear that when you come to our concerts. And they are great fun.

There is only one Spandau Ballet. There is only one Tony Hadley. But So True pays homage to one of the most influential 80's bands - in an evening you'll love and a sound that will take you back through time.
---
A review:
20th May 2022 and an enthusiastic crowd at Witham Public Hall were treated to a stunning performance from a band who have clearly gone to great lengths to recreate a truly authentic Spandau Ballet live experience.
Ian Pont's impressive powerful vocal range somehow matches that of the one and only Tony Hadley. Equally at home tackling all the different genres of the Spandau back catalogue, Pont sang with real confidence knowing he was backed by such accomplished musicians.
On guitar, Tom McCabe seemed to effortlessly reproduce Gary Kemp's intricate diverse chord structures. Dave Green continually wowed the audience with his repertoire of skillful saxophone solos that Steve Norman would have been more than proud of. The rhythm section was tightly held together by Kevin Wild on bass and Dean Moorcroft on drums. The lineup was completed by keyboard wizard John Michaels and Sara Adams on backing vocals and percussion.
The extensive two hour set opened smartly with debut song " To Cut a Long Story Short" which was preceded by the atmospheric 1980 themed quotes of the Reformation Tour introduction. Part one highlights that followed on the superbly lit colourful stage included the single "Communication" and four tracks from the "Parade" album, closing my eyes, it sounded like I was listening to Spandau Ballet on their 1984 tour !
Part two opened with the stylish 007 Bond theme cleverly merging into Hadley's own storming track "Take Back Everything". "Lifeline" got the stalls section dancing in the aisles as did "Chant No.1" when Green's booming sax blew me away as it sounded like a whole horn section ! The brilliant rousing finale of "Through The Barricades", "True" and "Gold" encouraged audience participation and sent everyone home overjoyed.
Don't miss the chance to see So True on their UK tour this summer. 10/10
— Martin Cutmore
Tropic At Ruislip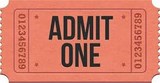 All information offered here is done so in good faith. Tropic at Ruislip is not responsible for the accuracy of any band or the exact line up or show/set that might happen on the night. Every effort will be made to describe shows accurately but sometimes bands, or their sets, change at short notice.