Hitman Blues
Hitman Blues Band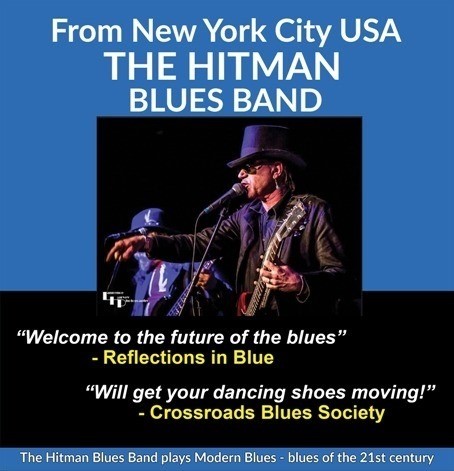 THE HITMAN BLUES BAND

The Hitman Blues Band from New York City play original Modern/Alternative Blues and inspired versions of blues classics. The common thread for every tune is the blues - from soulful blues ballads to foot tappin' music to make you want to dance. Powerful vocals, ripping guitar, a rock solid rhythm section, adventurous horns and stirring backing vocals, this is unlike your typical standard blues fare. The Hitman Blues Band, play the blues you've been looking for all your life.

Frontman Russell 'Hitman' Alexander has New York City in his veins, blues in his heart, and the music of many worlds in his gifted hands. The man in the shades, top hat and sharp suit on stage with that tight band in that dark club is playing real blues, informed by 50 years of mastery of New York City's thousand styles while imitating no one.

'Not My Circus, Not My Monkey' is the 7th and latest Hitman Blues Band album and is gaining critical acclaim across the world, making the US Billboard blues charts and Top 5 on the IBBA UK blues radio charts. "…one of the most inspired Contemporary Blues records of 2021" – Bluebird Reviews

Live review:

"Led by New York guitarist Russell 'Hitman' Alexander, Hitman has a striking, charismatic personality and knows how to entertain and put on a show with superb danceable blues and great covers. Born to play and with real personality, as he tells stories, jokes with the crowd, proudly features his excellent band and plays a spiky guitar with great panache and soul. What a find you may think and you'd be right - Blues Matters magazine.

With over 500,000 Spotify streams, people are finding something to relate to - maybe you will, too. Join Hitman Blues band on their journey, see them live and buy the albums.


Tropic At Ruislip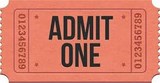 All information offered here is done so in good faith. Tropic at Ruislip is not responsible for the accuracy of any band or the exact line up or show/set that might happen on the night. Every effort will be made to describe shows accurately but sometimes bands, or their sets, change at short notice.