Hats Off To Led Zeppelin
Hats Off To Led Zeppelin
The Official UK No.1 tribute to the gods of Rock and Roll! Hats Off to Led Zeppelin are proud to be the only tribute act in the UK officially endorsed by Marshall amplifiers and they are managed by none other than Warren Grant … for the uninitiated, his father Peter was Led Zeppelin's manager! "Hats Off to Led Zeppelin are the closest you are going to get" Warren said after first seeing the band!

Close your eyes and let these four world class musicians take you back to when Led Zeppelin ruled the earth!

"If you want silly wigs and impersonations then go and see another band … if you want to experience the power and the passion of a Led Zeppelin concert, played by one of the most the most exciting Rock'n'Roll bands in the UK then pick up the phone and book your ticket to see this show now! Why compromise?

Last year they voted best Led Zeppelin tribute in the UK at the National Tribute Awards for the seventh year running AND also won the prestigious award of best Tribute Band in the UK and the only choice for anything Zeppelin. This is a show not to be missed!"


With glowing endorsements from Led Zeppelin's tour manager Richard Cole – "Worth seeing … entertainment with style"; Led Zep biographer Dave Lewis – "a refreshing no nonsense approach … this band delivers every time!"; and the BBC – "an outstanding concert", along with audience and critical acclaim – "Shut your eyes and you would think you were listening to the real thing".

If you want to see one of the most exciting live acts around then book your ticket now!

Think you know tribute bands? Think again!
Hats Off To Led Zeppelin promo video below
Tropic At Ruislip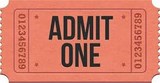 All information offered here is done so in good faith. Tropic at Ruislip is not responsible for the accuracy of any band or the exact line up or show/set that might happen on the night. Every effort will be made to describe shows accurately but sometimes bands, or their sets, change at short notice.