Welcome to The Tropic At Ruislip
Any special notices will appear immediately below

Ticket Status Below
City Funk Orchestra is SOLD OUT
Absolute Bowie is SOLD OUT
---
You can reserve a ticket here.

You can check dates and prices here.
---
Established in 2009 we are a live music venue based in the north west London suburb of Ruislip and have gigs just about every Friday plus occasional Saturdays and Sundays.

A reasonable admission charge is made at each show, the cost is shown against each gig listed on here. You can only pay in cash to gain admission. You can reserve a ticket here
We are ostensibly a standing venue holding around 300 people but limited seating is available if you arrive early.

FRIDAY 21st February

City Funk Orchestra

£13 pre-booked

From 9.30 p.m.
Britain's finest Soul singers front the most exciting and authentic Funk Soul Band in London.

The Live Show

City Funk Orchestra always features two of Britain's most highly acclaimed Soul singers combined with the most exciting and accomplished Funk and Soul outfit in the land to deliver their trademark irresistible dance-all-night live performance. Featuring the great songs of Luther Vandross, Chaka Khan and Michael Jackson via Diana Ross & Marvin Gaye, Sister Sledge, Alexander O'Neal, Stevie Wonder, Maze and more, all performed with a spirit that springs from the special love amongst all these great performers for this enduring golden era of music. From pumping dance-floor specialities to the smoothest of romantic soul ballads delivered so authentically, it's this which truly sets CFO apart as the best dance band in town. True Funk!

Vocals

Noel McCalla - "One of Britain's best soul singers" Blues & Soul Magazine, Manfred Mann's Earth Band, Morrissey Mullen

IMAANI - Incognito, Chaka Khan, Gloria Gaynor

The Band:

Geoff Dunn (drums) – Van Morrison, Incognito.

Nial Tompkins (guitar) – Marcella Detroit.

Carl Hudson (keyboards) – Sister Sledge, Culture Club.

Rick Mitra (bass) – Philip Bailey, Christina Aguilera.


FRIDAY 28th February

Absolute Bowie

£15 pre-booked

From 9.30 p.m.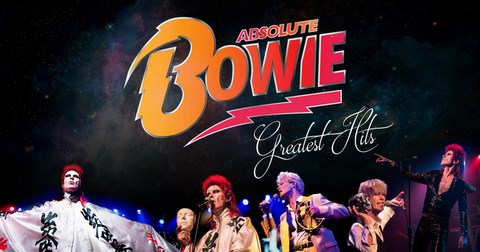 Absolute Bowie: Greatest Hits

Winners of the 'Best Bowie Tribute' and 'Best Tribute Band in the UK' at the Agents Association of Great Britain Awards 2018. Absolute Bowie, Europe's Finest David Bowie Tribute continue to celebrate the life and music of the Starman with a spectacular show uniting Bowie fans across the UK.

"Lovingly crafted Bowie show" NME

The band has toured all over Europe for the last 12 years, faithfully performing the music of David Bowie with uncanny accuracy. The audience is taken on a journey experiencing the different personas of Bowie, from Ziggy Stardust and Aladdin Sane through to The Thin White Duke and the late 80's.

Absolute Bowie has been voted one of the best tribute bands in the UK with their energetic (and theatrical!) stage show. Prepare to be taken from A to Z (Absolute Beginners to Ziggy!) with Station to Station in between.

"Unmissable tribute act" Mail On Sunday



If you are a new customer who has never been to us then you can check what gigs we have coming up HERE and can book a ticket for a show from our TICKET RESERVATION PAGE.