Whos Who
Who's Who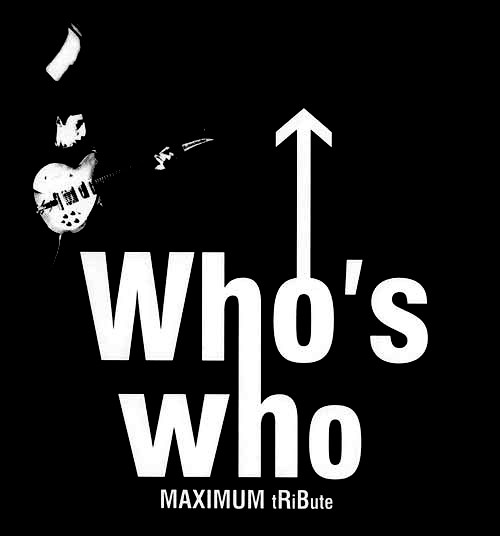 DETAILS
From the first show in 1996, at The Railway Hotel, Harrow, West London; to their 20th Anniversary, "Sold Out", appearance at the Hammersmith Apollo in February 2016; Who's Who, the longest established Who Appreciation Show in the UK, have received incredible reactions across Europe and beyond for their exciting live performances and set a benchmark for others to follow. Widely respected and acknowledged by members of (and those close to) The Who, as the group that most interprets the songs of Pete Townshend and the legendary live performances of The Who, with honesty and integrity. Giving nothing less than 100% during a performance, Who's Who ensure that a night to remember is guaranteed for those people who are able to to attend.

Fans of the band include:
Simon Townshend (The Who)
Kenney Jones (Small Faces, The Faces, The Who)
Peter "Dougal" Butler (Keith Moons' right hand man)
John Schollar (Beachcombers)
Alison Entwistle
The Moon Family
The Strypes
Godfrey Townsend (The John Entwistle Band)
Johnny Marter (SAS Band)

Other Notable Performances

Collectively played at 4 Who Conventions:
1995 - Bottom Line, Shepherds Bush (Gary) Opening for Roger and John's Quadrophenia Show

1998 - The Astoria
2006* - Bush Hall
2013 - Bush Hall

7 Isle of Wight Festival Appearances
3 Glastonbudget appearances
1 Bournemouth Air Show
White label Productions preferred act for Lambert & Stamp Movie launch, Hackney; May 2015.
Quadrophenia Immersive - Hammersmith Eventim Apollo, February 2016

The 2006 Who Convention* featured the first ever airing to an audience of Quadrophenia as a 4 piece since The Who at Stoke in '73, which led Simon Townshend to declare,

"What an absolutely brilliant band Who's Who are!"

The Keith Moon Blue Plaque Reception at The Grosvenor Hotel in Mayfair, London in 2009, saw Zak Starkey watch the entire set, completely transfixed by the incredible authenticity and timing of bass player Terry Wyatt; prompting Zak to single him out for the kind of praise that only members of a rhythm section can truly understand, but coming from someone who played with the Great John Entwistle for all those years, reminding him of what he was once used to hearing, all the more memorable.

Who's Who celebrated the 40th anniversary of "Live at Leeds" in 2010, touring extensively and performing the whole of "Tommy" to audiences in the UK and Europe, amid critical acclaim.

Who's Who - Raw Power, Passion and Soul.

That's what defines the members that make up Who's Who. Their longevity and chemistry together as a unit is unchallengeable - 13 years in a stable line-up save for a new drummer on 2020, the longest ever for any Who type band; and from that comes an understanding of each other as players; much like The Who themselves. Any player will tell you that you cannot buy chemistry, and It serves as a testament to the reputation they have worked extremely hard to cement.

Who's Who plays to its strengths, which is its collective talent as players and performers. The music will always comes first - there are no wigs or "stick on" sideburns here.

As history rolls on; they have proved to be an essential ingredient to fans of The Who and the musical legacy it's left behind.
Tropic At Ruislip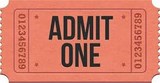 All information offered here is done so in good faith. Tropic at Ruislip is not responsible for the accuracy of any band or the exact line up or show/set that might happen on the night. Every effort will be made to describe shows accurately but sometimes bands, or their sets, change at short notice.